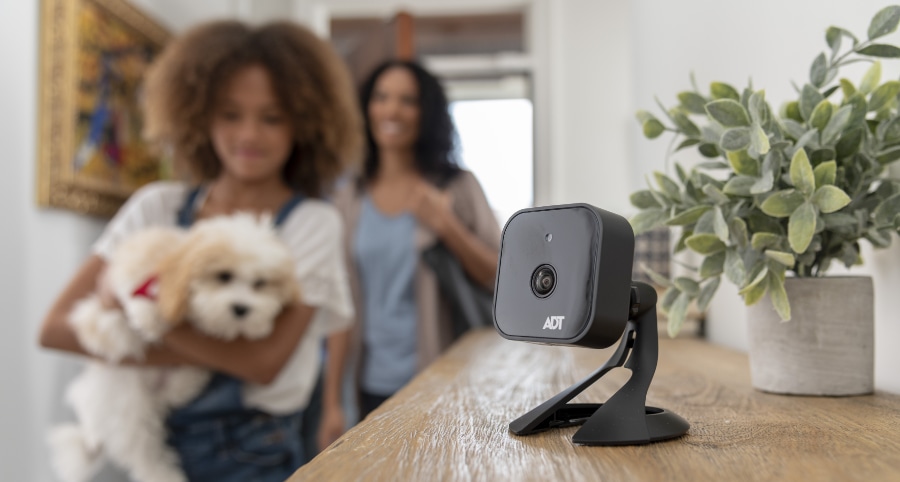 Where To Place Home Security Cameras In Mobile?
Where are the best spots to place your home security cameras in Mobile? Generally, you should consider three significant sectors of the home for camera installations: your main entry, the exterior space around your home, and key interior rooms. While your security installer is able to suggest where to start, here are some helpful tips on where to place your home security cameras at your home.
Make Sure To Protect Your Front Door
Even though it may seem crazy that an intruder would try to casually walk in the front door, 34% of invasions take place near the front door. You also have porch pirates among other threats to deal with. A doorbell camera is perfect to handle all of these concerns with crystal clear high-def, wide-angle capabilities.
Doorbell cameras are nice as you have the ability to chat with all guests who walk up and engage the doorbell. By using your mobile application, like ADT Control, you can respond to every ring with two-way communications and real-time footage and appear to be at home. When someone begins doing something criminal, you are able to have your video surveillance capture footage and transmit it to your mobile phone through a text.
Plan Ahead to Maximize Coverage With Your Outdoor Video Surveillance
Figuring out where to place home security cameras on the exterior of your home is a more challenging undertaking. Luckily, there are a handful of tips to make sure you're defended properly.
Cameras at the corners of your Mobile home provide a large field-of-view, seeing two parts of your yard.
Just below an eave or directly into a length of cladding or edging are excellent options for security cameras as they will be somewhat obscured by blending into your gutterline.
Above your garage, as the garage door is an easier passageway for burglars than you may know!
Above a deck or sliding door -- or any entryway that can't be seen from the road.
In each of these spots, make sure you prune any overgrown plants or trees that may block your view.
Tips For Getting The Highest Level of Performance From Your Interior Cameras
You have quite a bit more flexibility on where to place home security cameras inside your residence in Mobile. But the additional adaptability does mean there are additional aspects to contemplate:
Sunshine through Your Windows: Even though you should ensure your windows are down and latched, the sunlight that enters via a window can cause glare and affect your surveillance footage. Direct your interior camera lens away from any direct views of windows to eliminate this problem.
Take the High Road: Similar to a guard tower, a video camera installed in a high place will provide a broader view. You might situate your cameras above bookcases or affixed to the ceiling.
Keep Out of Reach: Your surveillance system will lose its ability to safeguard your home if it's broken. Place your indoor units where kids and your furry friends can't mess with them. You might consider mounting or a different method of securing them to ensure they don't fall if accidentally bumped.
Houseplants and Decor: The greatest video camera won't do much good if you have a decorative item or plant obstructing the field of vision. But it's important to note, decor or foliage can also serve as a means to cloak your surveillance installation. Just ensure they don't obscure the lens!
Turn to Secure24 Alarm Systems And Find the Right Place For Your Home Security Cameras
If you want the right placement of your home security cameras and additional security components, turn to the professionals at Secure24 Alarm Systems. We'll find the perfect system for your entire property -- safeguarding all areas. Dial (251) 207-7344 or complete the following form to start your project.
Communities Served Around Mobile By Secure24 Your Local ADT Authorized Dealer